Såg på
goodreads
ett
blogginlägg
om vårens böcker, så kallade "It" books, som har blivit hypade. Debutromanen
The Girl on the Train
av Paula Hawkins är
väldigt
het i vår och har sagts vara årets
Gone Girl
(fast jag tycker inte nödvändigtvis att man skall haka upp sig på det som ni vet). Boken gavs ut på svenska,
Kvinnan på tåget
, i mars av Massolit förlag.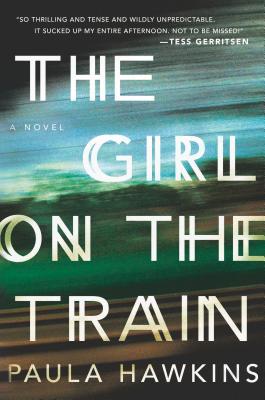 Har ni läst The Girl on the Train/Kvinnan på tåget eller har ni den på eran att-läsa-lista?
Själv tänker jag låna
Kvinnan på tåget
från biblioteket och ser fram emot att läsa den.
Förutom ovannämnda bok så listade goodreads också en hel del andra populära böcker inom olika genren som man ska hålla utkik på, två böcker som redan getts ut och två som kommer att ges ut inom kort. Om jag har någon koll så nämner jag även om någon av böckerna kommer att ges ut på svenska.
De som är satta 2015-releases är sådana som jag definitivt kommer att läsa och ser väldigt mycket fram emot. Hittade ett par till nu efteråt som jag antagligen också kommer att läsa.
A Little Life
av Hanya Yanagihara
The Secret Wisdom of the Earth
av Christopher Scotton
A God in Ruins
av Kate Atkinson
The Book of Speculation
av Erika Swyler
Dead Wake: The Last Crossing of the Lusitania
av Erik Larson
Ghettoside: A Story of Murder in America
av Jill Leovy
I Regret Nothing: A Memoir
av Jen Lancaster
The Wright Brothers
av David McCullough
Red Queen
av Victoria Aveyard (sv.
Röd drottning
, augusti, Modernista)
All the Bright Places
av Jennifer Niven (sv.
Som stjärnor i natten
, september, Lilla Piratförlaget)
A Court of Thorns and Roses
av Sarah J. Maas
An Ember in the Ashes
av Sabaa Tahir
The Girl on the Train
av Paula Hawkins (sv.
Kvinnan på tåget
, mars, Massolit)
The Stranger
av Harlan Coben
Eeny Meeny
av M. J. Arlidge (sv.
Ole dole
, september, Lind & Co)
Little Black Lies
av Sharon Bolton (sv.
Små svarta lögner
, september, Modernista)
A Darker Shade of Magic
av V. E. Schwab
Trigger Warning: Short Fictions and Disturbances
av Neil Gaiman
Seveneves
av Neal Stephenson
The Water Knife
av Paolo Bacigalupi
The Nightingale
av Kristin Hannah
Rebel Queen
av Michelle Moran
The Alchemist's Daughter
av Mary Lawrence
The House of Hawthorne
av Erika Robuck
Never Never
av Colleen Hoover, Tarryn Fisher
The Deal
av Elle Kennedy
Overruled
av Emma Chase
Vicious Cycle
av Katie Ashley
Så, tycker ni det finns böcker här som är värda hypen eller är överhypade?