och är ett sätt att visa upp kommande böcker som man ser fram emot.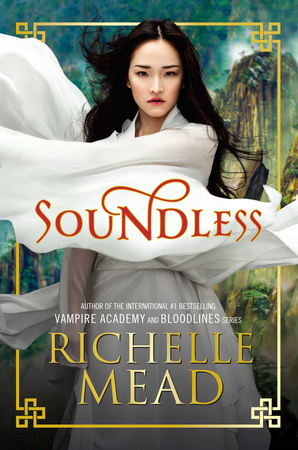 Ges ut: 10 november 2015
For as long as Fei can remember, there has been no sound in her village, where rocky terrain and frequent avalanches prevent residents from self-sustaining. Fei and her people are at the mercy of a zipline that carries food up the treacherous cliffs from Beiguo, a mysterious faraway kingdom.

When villagers begin to lose their sight, deliveries from the zipline shrink and many go hungry. Fei's home, the people she loves, and her entire existence is plunged into crisis, under threat of darkness and starvation.

But soon Fei is awoken in the night by a searing noise, and sound becomes her weapon.

Richelle Mead takes readers on a triumphant journey from the peak of Fei's jagged mountain village to the valley of Beiugo, where a startling truth and an unlikely romance will change her life forever...
Jag är riktigt nyfiken på hur den här handlingen kommer att utspela sig och ska bli riktigt intressant att läsa om kinesisk folklore också! Sen är det ju ett plus att det är en standalone för det finns så många serier.